Bill Murray waited in pain for more than a year to see a specialist for his arthritic hip. The specialist recommended a "Birmingham" hip resurfacing surgery as the best medical option. But — the government decided that Mr. Murray, who was 57, was "too old" and said no to the surgery. He was informed that he could not have the procedure in the public system, but could pay to have it done and was asked if he was prepared to pay $22,500. His answer was immediate: "I said, 'Where do I send my cheque?'"
Murray was scheduled to have the same surgery on his right hip the following spring. A week before surgery, he was informed that the surgery would not be permitted for anyone over 55, regardless of whether the patient or Alberta Health paid for the procedure.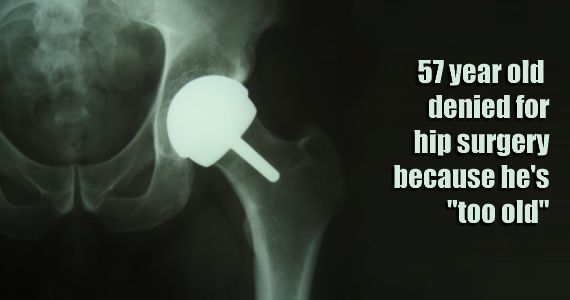 In October, 2005, Mr. Murray was able to have his hip surgery in Quebec, citing Chaoulli v. Quebec, which struck down a Quebec law forbidding the purchase of private health insurance on the grounds that it violated the Charter of Human Rights and Freedoms.
Read More