Patient Safety Advocate Leslie Worthington: Her Father's Voice, Part I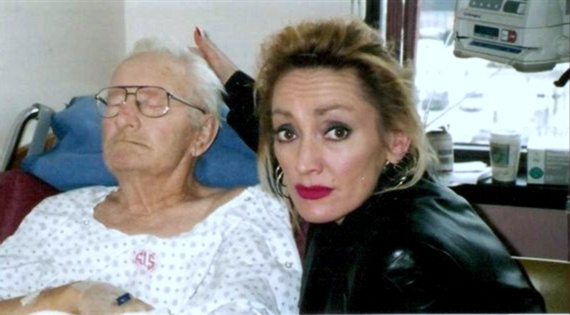 John Klassen died at Concordia Hospital in Winnipeg, Manitoba on January 26, 2004, at the age of 80 from complications following a heart attack. If not for the efforts of his daughter Leslie Worthington, these would be the only known facts of this patient case. For when a patient dies as a result of medical error the opportunity for them to speak out is lost forever. That is, until a loved one decides that their family member's death will not be in vain. Six years ago Leslie Worthington became a voice for her father. She started asking questions and searching for answers.
John's first trip to the emergency department of Concordia Hospital occurs on October 21, 2003, ending with his discharge three days later. He returns to the emergency department on October 29 by ambulance, this time suffering from chest pains and shortness of breath. His family is present and daughter Leslie knows things are going terribly wrong. Someone gives him a drug, no one monitors his condition, and then his heart stops beating. John is resuscitated and transferred to another hospital where a stent is placed in his heart. He is then transferred to yet another hospital for a stay in the intensive care unit before returning to a ward at Concordia where he remains until his death.
The Call for Accountability
After retrieving and reviewing his medical records, Leslie calls for an investigation into her father's case. The medical charting, or lack thereof, speaks volumes to the care management errors that sent John Klassen down a path of no return. More than six months after his death the Winnipeg Regional Health Authority (WRHA) provides Leslie with a section of their report. It is a copy of the preliminary findings and recommendations made by their Critical Clinical Occurrence Review Team. She never receives the full report but continues to communicate with the health authority regarding its findings. "I kept after them to make sure they were implementing the recommendations," says Leslie. In the meantime, she explores other avenues for finding accountability. She contacts Manitoba's Minister of Health. She meets with the Chief Medical Examiner for Manitoba Justice about holding an inquest into her father's case. In a follow up letter he states that the case deals with the quality and standard of care which is outside of his jurisdiction and refers her back to the health authority. The WRHA claims that her concerns about physician conduct fall under the College of Physicians and Surgeons of Manitoba (CPSM). Leslie soon finds herself inside a circle of no blame.
In April 2005 she receives an update from the health authority on their progress with implementing some of the review team's recommendations. The letter states that an audit is being planned to ensure staff adherence to the medical charting guidelines of the CPSM. During this time, Leslie is in contact with the college regarding her complaint against the emergency department physician who treated her father. The response from their Complaints Committee indicates that the physician, with the exception of his poor medical charting, is without fault. Leslie questions the potential for a conflict of interest as the committee's letter is signed by a physician involved in her father's case but the college dismisses her concerns.
Over the next six months her letter writing campaign extends to every Member of the Legislative Assembly in Manitoba with the hope that someone will address the questions and concerns about her father's case and its larger implications for patient safety. One of the recipients is Jon Gerrard, both a medical doctor and MLA. In November 2005 Leslie attends a session of the Manitoba Legislature with Gerrard who questions the lack of accountability of the health care system in implementing the recommendations from the Klassen case review; especially since these recommendations address issues of patient safety.
To be continued…
Patient Safety Advocate Leslie Worthington: Her Father's Voice, Part II