Universal Health Care: Who says it's the fairest of them all?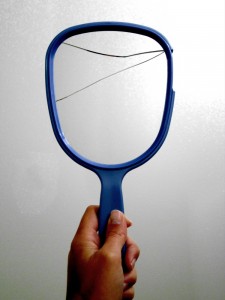 Recent media coverage of the case of a young boy in Ontario is causing some Canadians to question the fairness of Canada's universal health care system. Two boys in Ontario are suffering from a rare disease. The provincial government is paying for one of these children to receive out-of-country medical care but refuses to pay for the other. Liam Reid's mother Kristina takes her son's story to the media. Following national media coverage Ontario Premier Dalton McGuinty and Health Minister Deb Matthews promise to do their best to see that the boy receives the medical care he needs.
Supporters of universal health care claim it's a system based on the values of fairness and equity. I see it as a collectivist system where government controls the production and distribution of health care.
In May 2012 Dr. Margaret Chan, Director-General of the World Health Organization (WHO), delivers her acceptance speech Universal coverage is the ultimate expression of fairness at the World Health Assembly in Geneva, Switzerland. She makes reference to the growing trend of countries all over the world trying to make their health care systems more equitable, "They want to reach every one of their citizens with good quality care, based on need, and not on an ability to pay. They want access that is fair, and they want financing that is fair."
Her speech raises many red flags. Who are they? Who defines the medical needs for the citizens of a country with universal health care? Who decides on the methods of payment and the amounts to be paid for these needs? Who decides what is fair access and fair financing? What results does such a system produce?
Dr. Chan goes on to say, "It is almost counterintuitive to think that, at a time of rising public expectations for health care, soaring costs, and shrinking budgets, more and more countries are launching plans to reach universal coverage. But this is what is happening."
I see more red flags. Canada already has a universal health care system. It's a system whereby government forces me to pay for the medical care of others, yet it prohibits me from paying for my own medical care. It's a system that forces me to either wait on lists or leave my province and country to access medical care. It's a system that gives politicians and health care bureaucrats the power to make arbitrary decisions about the quantity and quality of my medical care.
Who says universal health care is the fairest of them all?
Not me.