The End of the Path to Socialized Medicine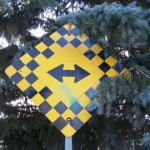 The Canadian Medical Association and Maclean's magazine held a town hall in Toronto on March 1, 2011, to discuss rebuilding Medicare. The remaining ones will be held in Edmonton, Vancouver, and lastly, Ottawa also home to the first SOS Medicare conference in 1979. It's hard to believe that more than three decades have passed and we are still looking for ways to revive this failing social program. It may have started with good intentions but we all know that good intentions don't always lead us down the best road.
Our citizens are forced to pay for a health care system where politicians and health care bureaucrats make decisions regarding our access to health care and the type and quality of care we receive. With a government monopoly on medically necessary services, the only option available to patients is to wait on lists or leave the country to seek care.
Some say we need to focus on prevention, but rising rates of obesity and diabetes indicate that there is little incentive for people to adopt healthier behaviors when they are insulated from the true costs of their medical care. Things are unlikely to change until individuals, not third-party payers like government, assume the role of customer and start paying directly for their own medical care.
Canadian health care is not free. Would you rather pay for it directly and have the freedom to choose the quality and quantity of your medical care or would you rather have the government pay for it on your behalf and make those decisions for you?
We've reached the end of the path to socialized medicine. It's time to turn around.