More Information is Needed to Help Canadians Transform Health Care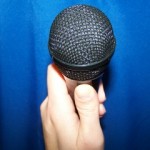 Did you watch the live broadcast of the Canadian Medical Association's town hall held on January 26, 2011, in Halifax, Nova Scotia? 
First of all, the title of the event "Health Care in Canada: Time to Rebuild Medicare" makes me wonder how many members of Canadian Doctors for Medicare are sitting on the organizing committee. I thought this is about transforming our health care system?
The panel discussion included the president of the Canadian Medical Association, two local doctors, the head of the Canadian Cancer Society in Nova Scotia and the national editor for Maclean's magazine. They seemed to agree that we need to improve system efficiencies, promote collaborative care and be more proactive in the area of preventative health care.
Around 14 members of  the audience, including a few health care providers, spoke at the open floor microphone. One man made a comment about the public needing information. His one comment best summarizes the current situation. More information is needed if the public is going to participate in a meaningful discussion about Canadian health care let alone help transform it. How do we get this information? Let's start by asking more questions.
The next town hall is scheduled for March 1, 2011, in Toronto, Ontario.