Danny Williams' Life Saving Leap Raises Questions About the Politics of Canadian Health Care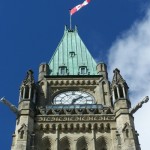 Many questions are being raised about Danny Williams' choice to have heart surgery performed in the United States. If he were not the Premier of Newfoundland and Labrador his choice would amount to nothing more than another number added to the growing list of Canadians leaving the country for medical care. The truth is that this questioning has little to do with his personal health and more to do with his public office.
This is a familiar story of yet another Canadian politician leading a government-run health care system whose failings they will never experience. Our politicians continue to shape the government health policies and legislation controlling access to what they deem to be "medically necessary" hospital and physician services. As it is illegal for Canadian citizens to pay for these services in Canada, our only option is to wait on a list or leave the country. Many Canadian patients are forced to leave Canada's single-payer, government-run health care system to seek the medical care they so desperately need.
In cases involving our politicians the faultfinding is not with their seeking the best medical care for their medical conditions in another country, but in upholding a system in their own country whereby the government is the gatekeeper of its citizens' health care. It may be easier for some politicians to justify leaving the country rather than jumping the queues within it. Williams, like many before him, is exercising an individual freedom of choice in health care decisions. Perhaps we should encourage him to fight for the rights that would enable his fellow citizens to enjoy this same freedom within their own country. 
During his February 4th, 2010 commentary on CBC television's The National, Rex Murphy stated that in Williams' case "Politics should stop at the edge of the operating table." This raises another important question – Isn't this a privilege that should be extended to all Canadians?