Are we missing the mark on patient safety?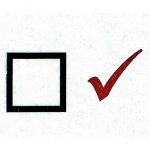 Stories highlighting patient safety problems in the Canadian health care system appear in daily news reports across our country. The list includes misdiagnosis, drug, lab and surgical errors, dirty hands and dirty instruments, medical charting errors and omissions, unsupervised medical residents, and poor care management.
More hospitals are now using checklists in pre-surgery, post-surgery and intensive care units to help reduce the number of medical errors. These checklists contain a number of items outlining some of the minimal standards for patient care and can be modified to suit the needs of each hospital.
Many argue that checklists are needed for health care providers working in busy hospital environments dealing with complex medical conditions and care. With increasing health care budget deficits and funding cuts to hospitals across Canada, the only real cost for implementing checklists is the time required from health care providers to complete them. It is an easy sell in the name of patient safety but, in truth, the usefulness of checklists is limited.
Medical mistakes may soon be attributed to the failure to include certain items on one of these many lists. This very situation was recently alluded to by the Ontario Minister of Health Deb Matthews following two cases involving a doctor performing unnecessary mastectomies on patients. In an article appearing in the February 24 edition of The Windsor Star, Matthews makes reference to a checklist containing an item that would have prevented these errors from occurring. However, the article also reveals that the hospital where these surgeries were performed already uses a type of verbal check prior to surgery. In light of these cases, another hospital in Windsor is already making changes to its checklist implemented in January.
While checklists may be a helpful tool for encouraging communication and teamwork they cannot ensure provider competence. The ultimate patient safety check resides in the professional and personal performance of each doctor and health care provider using their knowledge, skills and judgement in delivering high quality patient care.
Until we start addressing the lack of transparency and accountability in our health care system and the deeper issues associated with this, the true changes required from both providers and hospitals for driving patient safety remain unchecked.