If All You Want for Christmas Is an Endoscopy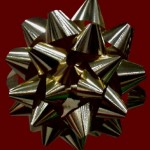 The Canadian government talks a good talk when it comes to preventative health care but let's face it, in order to be preventative it has to be timely. My husband Cameron lost his father to esophageal cancer last year. With a family history of cancer and symptoms of heartburn he decides to see his doctor about having an endoscopy.
In January 2010 he visits his doctor and is referred to a specialist. He waits three months for the appointment where the specialist tells him that he will now be placed on a waiting list for an endoscopy. Cameron asks about getting one done privately but is told the option is not available in Saskatchewan. However, if he is willing to travel outside of the city his wait could be reduced. Apparently, the specialist travels to Rosetown, Saskatchewan, a couple of days each month where he has access to equipment for the procedure. Cameron agrees to travel and is placed on the waiting list for an endoscopy.
A couple of months later he calls the Rosetown & District Health Centre to see where he is on their list. A return call indicates that his appointment may be scheduled for some time in December which is more than five months away. In November he calls again and is told that the waiting list is now "horrendously long" and that his appointment may not be until January 2011. Gee, it's pretty bad when all you want for Christmas is an endoscopy.
I contact a private clinic in Vancouver, British Columbia, to inquire about purchasing this health care service. I ask their patient care coordinator if she is aware of any private clinics closer to Saskatchewan. She tells me that many Saskatchewan patients are coming to their clinic. I soon understand why they are heading out west. The clinic offers a package that includes a consultation with a Gastroenterologist, endoscopy, biopsy (if required), and a copy of the report and lab results. Unlike the public health care system, they treat you like a real customer and provide information on costs. The price for an endoscopy package at the private clinic is close to $2,000. I make some quick calculations – the price to see a movie at the theatre is about $50 which includes babysitter payment, admission, and snacks. A dinner out can cost around $100 and includes a drink, main course, and dessert. The grocery bills in any given month add up to at least $500 and the annual license plate registration for my car costs more than $1,000. The peace of mind that comes from accessing a procedure that can help detect cancer in stages early enough for treatment is well worth its $2,000 price tag and, like most other purchases, a credit card can be used to pay for it. If only this option were available in Saskatchewan we could save a great deal of time and money on airfare and accommodations.  
I'd prefer to pay directly for health care services instead of throwing my federal and provincial tax dollars into the financial black hole of Medicare where politicians and health care bureaucrats make decisions regarding my access to health care and the type and quality of care I'll receive.
A day after making the appointment at a private clinic Cameron receives word from the centre in Rosetown that his endoscopy is now booked for the third of December. He's been bumped up the list (read my previous post on how to be a queue jumper). The appointment is just two weeks away and a one hour drive is much easier than a trek to another province. He chooses to have the procedure done closer to home. It's his health and his choice so I agree to cancel the appointment in Vancouver.
On the morning of December 3, we drive to the Rosetown & District Health Centre. After checking in with the front desk we are directed to the waiting room. They should have said hallway. A number of chairs line the walls near the end of a long hallway. Patients in hospital gowns fill the seats along with their accompanying family members. They inform us that the doctor is running a couple of hours behind schedule. I can't help but notice a large crack running across the hallway floor and find it to be a fitting metaphor for our health care system.
If all you want for Christmas is an endoscopy, then perhaps you should consider buying one. It may just turn out to be the gift of a lifetime.