Health Care Doesn't Grow on Trees: Access Based on Need and Ability to Pay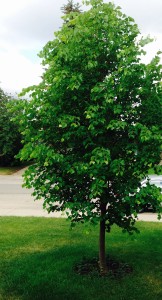 We all know that health care doesn't grow on trees. Falsely advertising Medicare as providing access to health care for all based on "need and not ability to pay" doesn't change the underlying fact that medical goods and services cost money. Ironically, this single slogan has successfully swayed patients and doctors into buying socialized medicine. It does so by presenting need and ability to pay as dueling foes when in reality they make great friends.
Let's use food, some of which actually does grow on trees, as an analogy. We need food for our survival and it's a contributing factor to one's overall health. Those of us who don't farm and hunt can choose to buy directly from farmers, co-operatives, small independent grocers or large grocery chains. There is a plethora of goods to satisfy our diverse individual needs and wants. We buy what we need based on our ability to pay. Those who can't afford to pay receive a helping hand through the charity of others. Note that Medicare not only prohibits us from directly paying for our own medical services, but also for those of family or friends in need.
Now, imagine if government promised "food security" for all by mandating that access to food be based on need without any regard for an individual's ability to pay. Government would tax individuals and become the single-payer for all food. Supply and demand would be centrally controlled by government. Legislation would prohibit us from buying food directly from persons or places of our choosing thereby forcing us to buy from state-owned facilities at set prices. Politicians and bureaucrats would determine the quality and quantity of food available to us. Shortages and rationing would follow. The government would end up contributing to and perpetuating the very problem it claimed to be solving. Does this seem preposterous? We can look at old photos of Soviet Union-era citizens waiting in lines for bread and shake our heads in disgust, yet we wait on government-mandated lists for health care in Canada.
Forcing citizens with the ability to pay for their own medical needs to depend on socialized medicine is unjust. We would never allow government to prohibit us from spending our own money on food. Why are we allowing them to do it with health care when it's just as vital to our survival?
Saskatchewan was the first province to provide fertile ground for socialized medicine. It's where the roots of Medicare took firm hold before branching out across the rest of Canada. There are 5,000 patients in Saskatchewan currently waiting on a list for Medical Resonance Imaging (MRI), one of many valuable tools for helping doctors confirm a diagnosis. Another 20,000 are waiting on a list for surgery. Last month the Minister of Health introduced The MRI Facilities Licensing Act in the Saskatchewan Legislature. This legislation would allow patients to buy MRIs directly from government-controlled private facilities where the prices are marked up high enough to cover the cost of additional MRIs under Medicare. It's really a "buy two, get one" deal that financially punishes entrepreneurial doctors and self-paying patients. With Medicare consuming nearly half the provincial budget and tens of thousands of people on waiting lists, the Government of Saskatchewan should be encouraging self-reliance not prohibiting or punishing it.
Socialized medicine won't be uprooted until patients and doctors acknowledge this simple truth – access to health care, like other goods and services we buy in life, is based on need AND ability to pay. Do I want politicians and bureaucrats determining what is medically necessary for me? Do I want them basing their decisions on the government's ability to pay?
No, not even if health care could grow on trees.